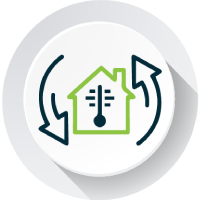 Controlled Atmospher
Controlled Atmosphere allows facilities to manage product ripeness for both dry and perishables products. It can increase the shelf life for perishables products up to 12months. This method consists of controlling atmospheric gas concentrations like ethylene, oxygen, nitrogen, carbon dioxide are regulated, in addition to temperature and humidity, again to manage in order to either delay or accelerate product ripening.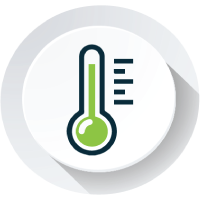 Tempering
Tempering consists of processing perishable products for a specific commercial purpose in order to extend shelf life. This is typically designed for poultry and red meats.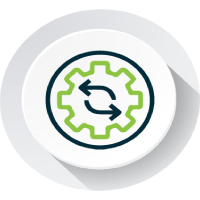 Degreening
Degreening is a process during which mature fruits and vegetables are exposed to varying temperatures and humidity in order to manage the ripening process. This is a common practice for citrus, banana, and tomato product categories. Ifria can execute this service for its customers and facilitate exports when the product has achieved the targeted ripeness.

Ifria is an integrated Cold Chain development company (DevCo) focused on developing and operating, in franchise, license or directly Cold Chain logistics assets ranging from added value storage/logistic hubs to first mile Cold Chain. Ifria integrates lessons from its founders Management work in Cold Chain development in developing and frontier markets globally to profitably develop impactful Cold Chain assets in developing North and West African markets.


Newsletter


Interested in learning more about Ifria? Sign up to receive our new distribution list.

© 2020 ALL RIGHTS RESERVED BY IFRIA
Terms & conditions | Privacy policy